Pumpkin Pie
1 (15 ounce) can pumpkin puree
1 (14 ounce) can sweetened condensed milk
2 egg yolks
1 teaspoon ground cinnamon
1/2 teaspoon ground ginger
1/2 teaspoon ground nutmeg
1/2 teaspoon salt
2 egg whites
1 (9 inch) unbaked pie shell
2 tablespoons all-purpose flour
1/4 cup packed brown sugar
1 teaspoon ground cinnamon
2 tablespoons butter, chilled
1 cup chopped walnuts
Preheat the oven to 425 degrees F (220 degrees C).
In a large bowl, mix together the pumpkin, sweetened condensed milk, and egg yolks.



Stir in 1 teaspoon cinnamon, ginger, nutmeg, and salt.



In a large glass or metal bowl, whip egg whites until soft peaks form.

Gently fold into pumpkin mixture.



Pour filling into pie shell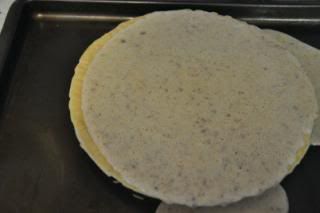 (when using home made pumpkin like i do it tends to be a bit runny so be careful not to spill like i did today)
.


Bake for 15 minutes in the preheated oven. While the pie is baking, prepare the streusel topping:

In a small bowl, combine the flour, brown sugar, and 1 teaspoon cinnamon.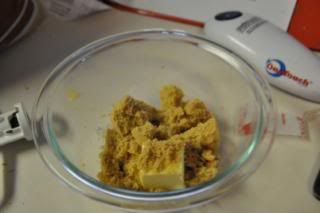 Blend in the cold butter with a fork or pastry blender until the mixture is crumbly.




Mix in the chopped nuts. (you dont have to use them i never have) Sprinkle the topping over the pie.
Reduce the heat to 350 degrees F (175 degrees C). Bake an additional 40 minutes, or until set.
I usually end up baking 50 minutes.